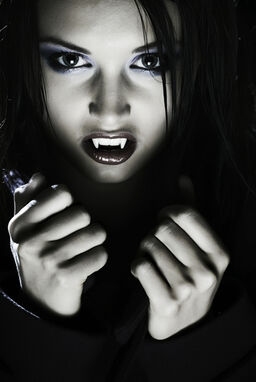 Full Name

Carolina Wolfe

Nickname(s)

C (by Benny and Ethan)

Gender

Female

Date of Birth

1998 (age 13)

Resides in

53 Orchard Park Whitechapel, Ontario Canada

Occupation

Student

Eye Color

Brown

Hair Color

Brown/black

Family

Cam (mother) Chris (father)Caroline (twin sister)

Romances

Benny (kissed)

Ethan (kissed)

Friends

Benny WeirRorySarah Ethan Morgan

School
Carolina Wolfe is a new girl who moves into 53 Orchard Park, right next to Benny Wiers home. She is a Vamwolf Spellcaster and Seer. She has a twin sister named Caroline.
Background
Edit
Carrie,as she likes to be called, is a sweet but high tempered girl. She apears as dorky,book and common sence smart, but is shown to be very popular. Unlike her friends Ethan




Ad blocker interference detected!
Wikia is a free-to-use site that makes money from advertising. We have a modified experience for viewers using ad blockers

Wikia is not accessible if you've made further modifications. Remove the custom ad blocker rule(s) and the page will load as expected.