Cadance is a spellcaster and good sister of Benny. Benny never knew about her because he only saw her at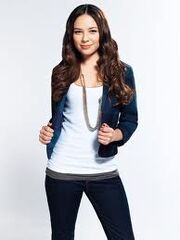 birth, she was kidnapped the next day and that was when she first found out about her spellcaster powers because she said Bellalia-Mery and that made the kidnapper disappear and her grandma secretly took her in. Cadance is currently going to Whitechapel High School and living with Benny and their parents again.
Ad blocker interference detected!
Wikia is a free-to-use site that makes money from advertising. We have a modified experience for viewers using ad blockers

Wikia is not accessible if you've made further modifications. Remove the custom ad blocker rule(s) and the page will load as expected.